Dawn sneezed, she scowled, Mom must be congratulating herself… Dawn, sighed before casting another glance at the sleeping boy, he had gotten out of his sleeping bag somehow as he was sprawled on the tent floor, blanket barely covering him, his hideous Chuck Norris pajamas displayed itself proudly, Dawn glared at the article clothing with disdain, I should burn those pajamas, I swear even Barry has those… Barry sneezed causing a group of girls he was spying on to find and send him to the hospital I'll explain later! That's it! Practice makes perfect! Ash came up to the person a little curious at the Pikachu, but not to be rude, Ash greeted the man, "Hello, I'm Ash Ketchum from Pallet Town, I noticed that your Pikachu had blue cheeks while my own has red, is there a reason that yours is different? She cried but was muffled as Ash's lips covered her lips, fully impaled with Ash's sword, she smiled at Ash tears running down her beautiful face, Ash wiped them waiting for her to get used to him. After an hour of talking Nurse Joy sent them to their rooms after much thanks.
That's weak dude.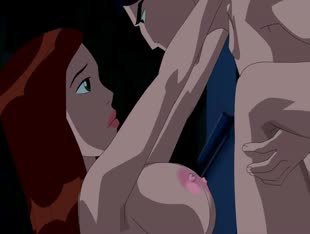 Pokemon deep throating ash
Ash shook his head and headed back to Dawn until he noticed Cloud was confronted with two men, they wore black ponchos or cloak, had a white mask fashioned as an egg with two eye holes. Nurse Joy gave him a puzzled look as her knees were on the cold floor and her arms, breasts and head lay on the soft bed, Ash pressed the tip of his dick on her flower causing the nurse to tense up. Son of bitch, fine! Dawn saw Ash deep in thought, she fidgeted quietly until she felt the familiar warmth pressing against her lips, she blushed, and she was still in her night gown! Ash gave an amused smile before spanking her while pressing his dick head into, he gently whispered, "If you don't relax I can't get in and it'll take longer than it should.